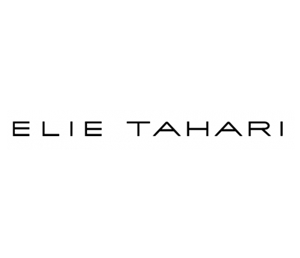 Elie Tahari
Elie Tahari is an Israeli fashion designer. He is the designer of luxury ready-to-wear clothing and fashion accessories.
His company is a global luxury lifestyle brand headquartered in New York.
Inspired by the 1970's dazzling disco culture, Elie Tahari created flirty dance dresses and sensual blouses, debuting his first fashion show in 1977 at the New York City nightclub Studio 54.
In the 1980s, Tahari turned his attention to the tailored suit. He redefined the decade with more office-centric designs as women joined the workforce and the ranks of the business elite.
Today, Elie Tahari oversees a global luxury brand, designing collections inspired by his belief that "clothing should let a woman's true beauty shine through." Impeccable tailoring, sensual fabrics and unique details continue to characterize the modern, sophisticated collections for which Tahari is renowned.