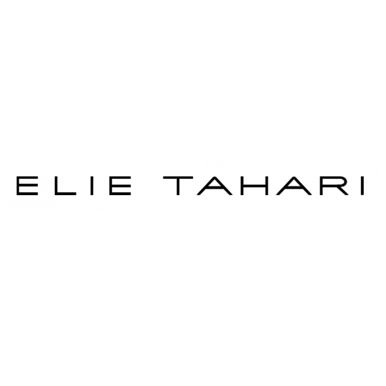 Elie Tahari
Israeli born fashion designer Elie Tahari launched his appellative label in the early 1970s and was heavily influenced by the dazzling disco culture of his adopted city, New York.  As a result the decade saw Tahari collections which abounded with flirty dresses, sensual blouses and tube tops.  In the 1980s the label underwent an evolution and a new "grown-up" Elie Tahari saw the rise of the tailored suit. 
These days this long-established brand is known for designing garments which offer a timelessly sophisticated aesthetic.  Tahari's belief is that "clothing should be quieter than the woman, allowing her true beauty to shine through".  With that principle in mind the brand shows a penchant for impeccably tailored suits, dresses and exquisite separates all crafted with a subtle hue of understated luxury. 
The enduring appeal of this classically stylish brand comes from a true understanding of fashion and design and a belief that clothes should complement the woman who wears them.  Expect exquisite prints crafted with subtlety and thought as well as tailored suits and separates in neutral tones.