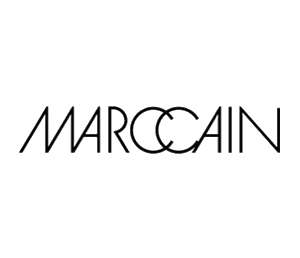 Marc Cain
Marc Cain is a German brand whose style reflects the meticulous research they undertake into fashion trends in the media, on the catwalk, and on the streets.
MC Collections is a more classic and sophisticated look, MC Sports is more relaxed, fun, and edgy. Both Collections and Sports are delivered in groups throughout the season, so make sure you call into Si Belle every few weeks to check out the latest deliveries on display.
There are also MC Essentials, which are exactly that, those items your wardrobe should never be without, and MC Additions, those special items that deserve a special home of their own.
Watch out for new fitwear choices from Marc Cain. The panther symbol is one you will see more and more.
Marc Cain is one of Si Belle's most popular brands. Ladies can always find something they like. The fit is excellent so alterations are rarely needed. And most of the items are washing machine friendly, though, as with all clothing, check the correct temperature for the wash.
At Si Belle we don't hide that we love Marc Cain: we love the people at Marc Cain, we love selling Marc Cain, and Sibel herself wears Marc Cain pretty much every day.