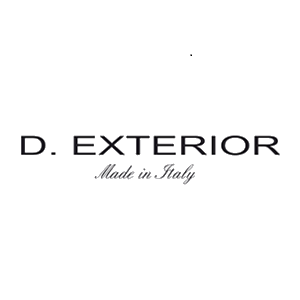 D.Exterior
D.Exterior is a luxury Italian brand known for producing clothing of the very highest quality. 
The label was launched in 1986 by Nadia Zanola who continues to oversee the design of each collection.  With a heritage firmly steeped in the craft of exceptional knitwear, classic knits continue to form an important part of each collection.  However, these days they share the limelight with a range of stylish on-trend separates. 
This is a label that takes great pride in the craftsmanship of its apparel.  Based in Brescia in Northern Italy, the brand uses a network of skilled local artisans to help in the production of each garment.  Both creativity and superb tailoring are of equal importance to the Italian fashion company whose mission is the "concentrated quest for absolute quality". 
D.Exterior offers the epitome of understated feminine elegance.  Delight in collections that deliver sophisticated silhouettes styled from a rich colour palette combined with precise tailoring and crafted from sumptuous Italian fabrics.  From pencil dresses and skater skirts, to cardigans and knitted coats, D.Exterior is guaranteed to give you a refined, ultra-feminine look.